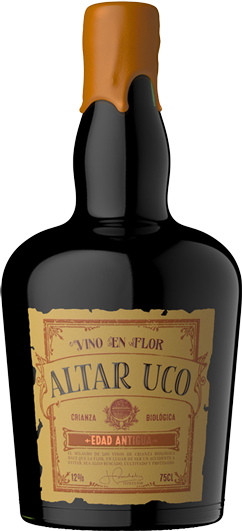 Edad Antigua
Biologically aged wines, especially the renowned whites of Jura, have always been astonishing and exhilarating. In 2015, after analyzing the similarities and differences between Gualtallary and this privileged French region, we started working on our Vino en Flor.
After two vintages, and with the wonder flower in the barrels, we shaped the beginning of a new and simply outstanding wine. It has the same structure as Altar Uco Edad Media although, as a result of this ageing under the veil of flor, it shows a transformation both in its aromatic expression and in the mouth. In the first batch of this wine, we made 284 bottles.
The subsequent batches of our Altar Uco Edad Antigua will be bottled after a minimum biological aging period of three years. However, this will absolutely depend on the wine and on our sensitivity when making the decision of bottling the wine.