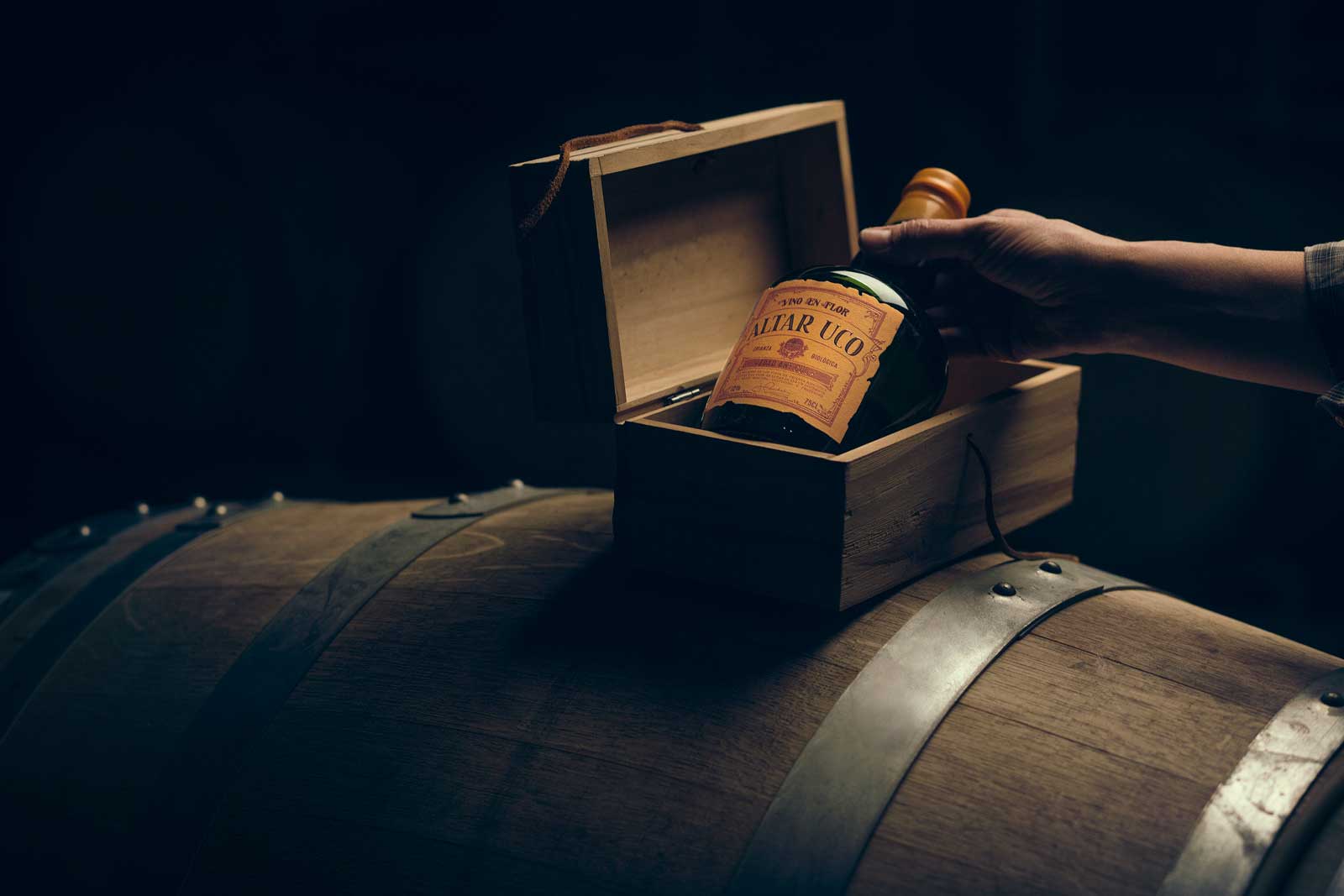 THE Altar
The Altar concept goes beyond religion. For us, the Altar is the terroir, our wines. Each wine is unique and an object of worship.
The Altar symbolizes the transformation, the miracle, the one of a kind, the deepest, the most intimate, the maximum, and the highest expression.
UCO VALLEY
The Uco Valley is our working region and the place where our grapes are born. We work with vineyards located in the valley, especially in the upper areas of Gualtallary, as it is our favorite place, the one we love the most and know best. Situated at between 900 and 1700 meters above the sea level, the Uco Valley is one of Argentina's most renowned and prestigious terroirs. The thermal amplitude, the sunny days, the dry climate, the calcareous soil and the melt water that irrigates vines turn it into a vantage point in the Argentine winemaking industry.